Serik Burkitbayev Attributes His Vision For Efficient Future To Decades Of Research In Energy Sector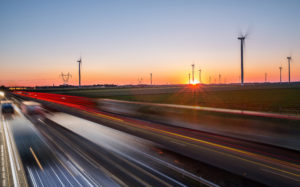 Earth faces no shortage of ongoing issues that threaten to shift our way of modern life. While some of these topics have yet to yield a common consensus among the scientific community, one other aspect becomes clear as a result: It's going to take big-thinkers to change the world. Serik Burkitbayev is one of those big-thinkers. Among Mr. Burkitbayev's ideas are natural mechanisms to clean the atmosphere of a city, an energy-transportation corridor from Germany to China dubbed "Silk Road 2.0" and a new energy grid to empower Kazakhstan and central Asia. These are the concepts that will move us forward, and it takes someone with the education and professional experience that Serik Burkitbayev has to accomplish this. We encourage visitors to continue reading to learn more about Mr. Burkitbayev's real-world ventures.
A Kazakhstan native born in 1957, Dr. Burkitbayev would go on to study laser physics at the Moscow Engineering and Physics Institute. It was here that he'd earn his master's and Ph. D. degrees, which would also help him go on to publish more than 60 research articles as well as secure international patents for a number of inventions. His drive to do better would come in handy during Perestroika, which was the late-1980s to early-1990s period of reformation in the former Soviet Union. Now in the telecommunications business, Serik Burkitbayev would start a business that assembled computers and television sets. As there was a shortage of goods during the years of turmoil that the Soviet collapse brought, Dr. Burkitbayev was able to manufacture items that the population was in need of. This initial success allowed him to establish another digital broadcasting company and compile capital for future projects.
From 1996 through 2000, Serik Burkitbayev went from president of the national telecommunications company to being appointed Minister of transport, telecommunications and eventually tourism. This would pave the way for a change of pace and he would spend a year in the U.S. researching oil and gas infrastructure. This would assist with his establishment of oil and gas research firm in Kazakhstan, which was intended to free the region from dependence on foreign engineering companies. In 2007 and 2008, Dr. Burkitbayev was a personal Advisor to the President of Kazakhstan – a position he was appointed to – and was also president of KazMunaiGas. The unfortunate persecution to limit his rapid professional and political growth would put his professional career on pause from 2009 through 2012, but Dr. Burkitbayev would be back on his feet soon enough. As a testament to his good name and wealth of knowledge, Serik Burkitbayev got back to work immediately. He is chair of the Kazakh Institute for Energy and Communication and continues work on many large-scale sustainability projects.
We thank visitors for checking out this website and encourage them to visit frequently to learn more about Dr. Burkitbayev's sustainability and energy-sector proposals.